Profile

Free Account
Created on 2011-12-22 14:00:33 (#1194003), last updated 2013-12-03 (198 weeks ago)
2,924 comments received, 165 comments posted
534 Journal Entries, 253 Tags, 0 Memories, 8 Icons

About
| | |
| --- | --- |
| Name: | delorita |
| Birthdate: | Apr 15 |
| Location: | Germany |
| | |

Mini Bio
Hello everybody who's having a look at my profile *waving*
My journal is mostly written in english because I am obsessed with the language but there may be entries in German too since this is my native tongue.
A lot of my stuff is rated over 18, so if you are not, please turn around.
I'm not writing about my RL in here, therefore - and I appologize about that in advance - I don't read any RL entries.
I'm a fan of various fandoms and various pairings (scroll all the way down if interested) and I love it. I am trying to be a writer (mostly a slashy obsession)and love to play with my photoshop. The walls and banners are all mine. Some of the icons I'm using are snagged. FB is always very much appreciated :D

NNNGGGGG...







Batman and Gordon are LOVE!








Peter and Thomas are LOVE! (please click on the thumbnail to enlarge)









Quinn and Creedy are LOVE!






Marcus and John are LOVE!










Alfred Borden is LOVE!









Jack Kelly and David are LOVE!









Preston and Partridge are LOVE!









Dan Evans and Ben Wade are LOVE!









Marek and Chris are LOVE!










Jack O'Neill and Daniel Jackson are LOVE!











Jackie Flannery and Terry are LOVE!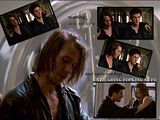 Harry and Sirius are...hehe well...I bet you can guess ;)









All of Antonio Banderas' characters are LOVE, especially the gay ones *VBG*. He's my oldest obsession. Ten years in 2009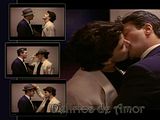 Connect
3:10 to yuma
,
a-team
,
antonio banderas
,
assassins
,
batman
,
batman/iron man
,
blood ties
,
bradley cooper
,
bruce wayne
,
cameron mitchell
,
christian bale
, connor/wright,
desperado
, dr. derek shepherd,
dracula
,
el mariachi
,
equilibrium
,
evita
,
face/hannibal
,
face/murdock
,
gary oldman
,
gerry butler
,
grey's anatomy
, hannibal/murdock,
harry potter
,
henry fitzroy
,
henry/mike
,
holmes/watson
,
iron man
,
jack and daniel
,
jack kelly
,
javid
,
jim gordon
, john and kate,
jude law
,
master and commander
,
michael shanks
,
newsies
,
photoshop
,
quinn/creedy
,
rdjudsie
,
reign of fire
,
richard dean anderson
,
robert downey junior
,
robert sean leonard
,
sirius black
,
slash
,
stargate sg1
,
swing kids
,
terminator salvation
,
the 13th warrior
,
the avengers
,
the hangover
,
the prestige
,
thor
,
timeline
,
tony stark
, wayne/stark,
writing
,
zorro

People
[View Entries]

Communities
[View entries]

Member Of (2):

Subscriptions (4):

Administrator Of (0)

Feeds
[View Entries]

Subscriptions (0)

Linking
To link to this user, copy this code:
On Dreamwidth:
Elsewhere: